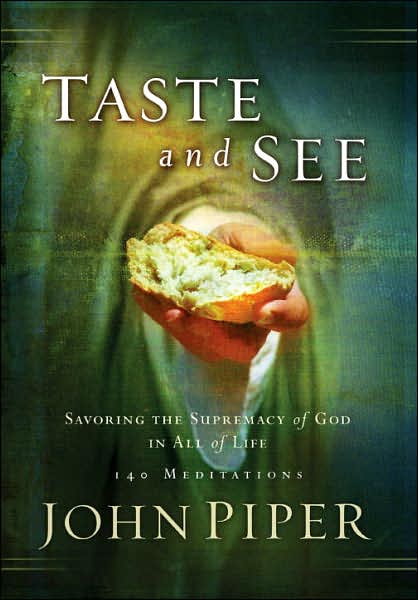 Recently I have been reading John Piper's devotional Taste and See before bed. One of the meditations a few nights ago was inspired by an English professor of Piper's, Clyde Kilby. Piper recalls a lecture in which Kilby challenged his students to "drink in the remedies of God in nature" instead of "seeking mental health in the mirror of self-analysis" (Piper 69). Kilby then went on to give ten resolutions for mental health. These resolutions resonated with me, and I have returned to them many times in the few short days since I first read them.
I have decided to take each of the ten resolutions in turn and respond to them in writing. My next ten posts will be dedicated to this particular idea and source of inspiration.
All of these resolutions are taken from John Piper's Taste and See, published by Multnomah Books. You can find the book here and Piper's website here.